It all started in 1952 when MECO of Savannah, Inc. was established by Walter (Matt) Matthews and his partner James (Jim) Nettles as a subsidiary of Metal Equipment Company, Inc.
Matt hired a couple of salesmen to call on agents for major oil companies in Georgia and South Carolina. The salesmen traveled with their back seats packed with hoses, nozzles, pipe fittings, mechanical computers and hand pumps. As sales in Savannah grew, we knew we had to grow, too.
As a result, three main roots sprang forth from Savannah— Frank Futrelle in 1956 (Root 1), Mike Scudder in 1956 (Root 2) and Rentz Woodruff in 1959 (Root 3). The addition of these key players combined with increasing requests from Augusta and North Florida meant that it was time for MECO to branch out.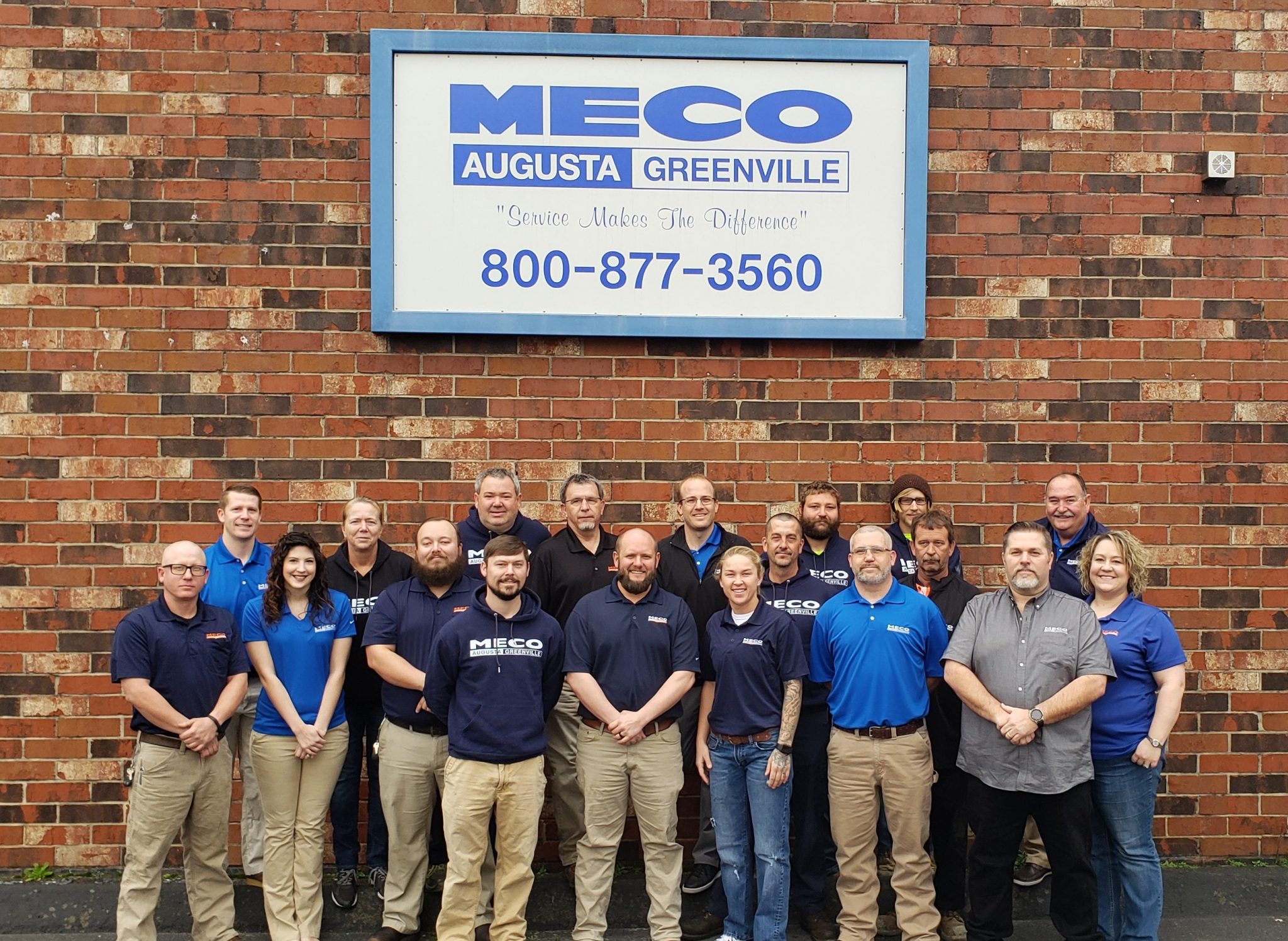 In 1956, Frank, an aspiring young safety shoe salesman, learned about a job opportunity at MECO of Savannah that would change his life forever. He became an outside salesman for Matt Matthews. Then, in 1959, he partnered with Matt and Jim as the owners of MECO of Augusta. Mike Scudder also relocated to Augusta to run the inside while Frank managed sales.
Business grew and MECO of Augusta prospered. So, Mike Scudder left MECO of Augusta to partner with Matt in the MECO of Atlanta venture.
In 1986, Frank passed on as a victim of an automobile accident. His son Jeff Futrelle took over the business and continued the MECO heritage as a second-generation employee. In February 2001, Jeff opened a branch in Greenville, South Carolina.  In 2017, Jeff retired from MECO of Augusta-Greenville, and placed the company in the capable hands of his son-in-law, Brad Burke, and his son, Franklin Futrelle. The business continues to prosper and expand while the legacy lives on.